Ayeza Khan and Danish Taimoor
Ayeza Khan and Danish Taimoor have to be one of the most famous power couples of the recent times. Ayeza Khan and Danish Taimoor got married in 2014 and they have garnered love, well wishes and prayers from their fans all over the world. Ayeza Khan and Danish Taimoor were doing well professionally where they both established themselves as successful actors but after their union, the couple saw the success of another level. Every time Ayeza Khan and Danish Taimoor make an appearance together, those shows are meant to have record breaking ratings because of their popularity and the love people have for them.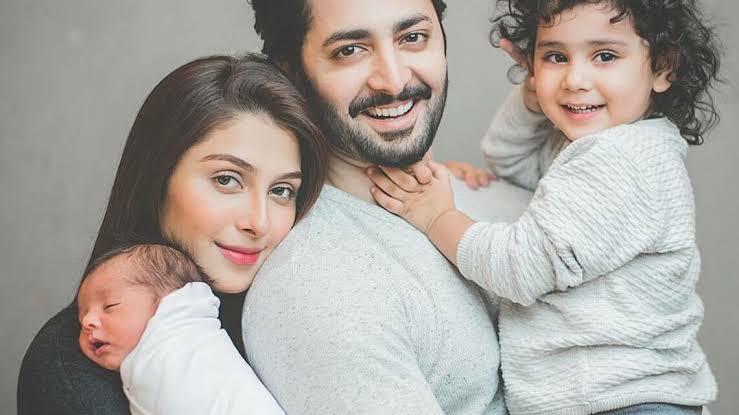 Ahad Raza Mir and Sajal Ali
Even though this young and beautiful couple is engaged to be married but their fame, success and the love that they have received from the fans all over the world is not only undeniable but is enough to earn them the status of a power couple of Pakistani drama industry. Sajal Aly has been an ace actor who has not only proved her mettle in Pakistan but across the border too, similarly, in a very short span of time, due to his wise choices, Ahad Raza Mir got to showcase the talent that he has inherited from his father. Ahad and Sajal were already getting a lot of love and appreciation from the fans but after they made their relationship official, their couple has definitely garnered a lot more popularity. It is interesting to see how both Sajal and Ahad proved themselves on their own but after they got together, they are nothing short of a power couple.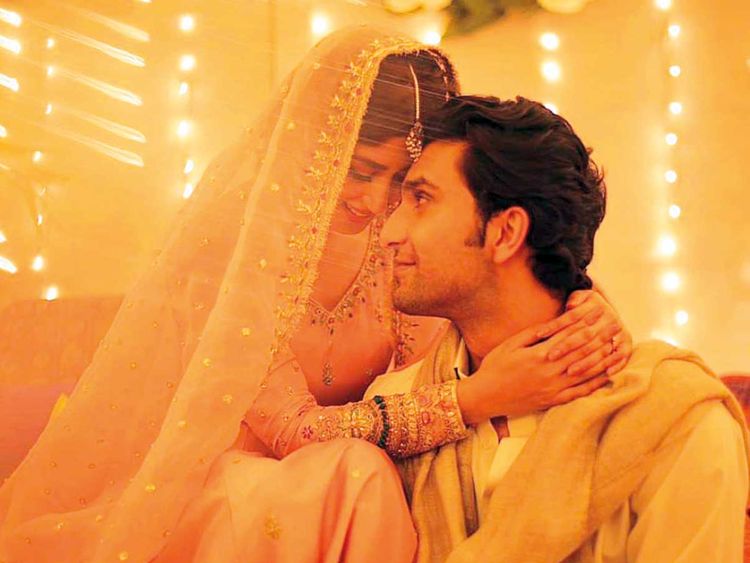 Asad Siddique and Zara Noor Abbas
Asad Siddique and Zara Noor Abbas are not only a fresh and young couple but they are also venturing into different projects with a fresh state of mind. Asad and Zara both started off as actors but they were striving and working hard to get noticed. Ever since they both have gotten married, Zara and Asad's careers have taken off and they are unstoppable. Be it web-series, movies or dramas, Asad and Zara are exploring all the domains and proving their skills and crafts by doing wonders in one project after another. Zara Noor Abbas and Asad Siddique's couple can definitely be termed as a power couple because they both are not only doing well on their own but together, they are getting all the love and appreciation as well. It is always nice to see both Zara and Asad uplifting, encouraging and motivating each other. Their love story is like an open book and they both love to keep it open and honest for the fans who love and appreciate them.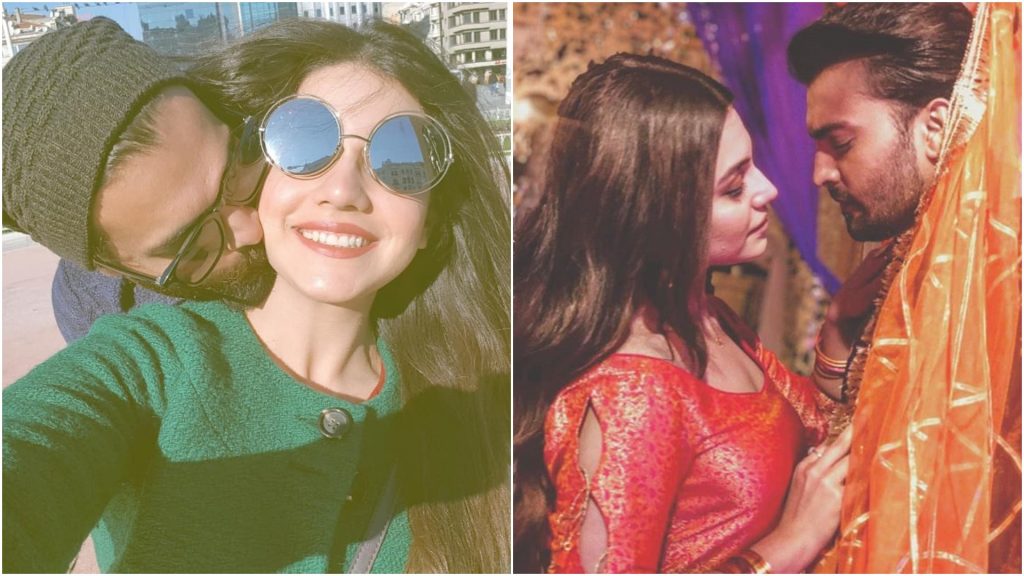 Farhan Saeed and Urwa Hocane
Farhan Saeed started off as a musician but over the years he gave acting a chance. Farhan Saeed ended up being a part of few major blockbusters dramas of the drama history and not only that, his phenomenal performance left no doubts that he was just as talented as an actor that he is as a musician. Farhan Saeed got to enjoy and experience fame and recognition on his own and ever since his marriage to Urwa Hocane, they both are enjoying the attention as a power couple together as well. Urwa Hocane started off as a VJ, she then modelled for different brand and eventually ended up becoming an actor. Urwa Hocane has garnered a lot of popularity and fandom over the years. She now has ventured into the world of fashion where she has launched her own clothing line in collaboration with her sister Mawra Hocane. Urwa and Farhan make a formidable duo who both are successful and doing great work together and on their own too.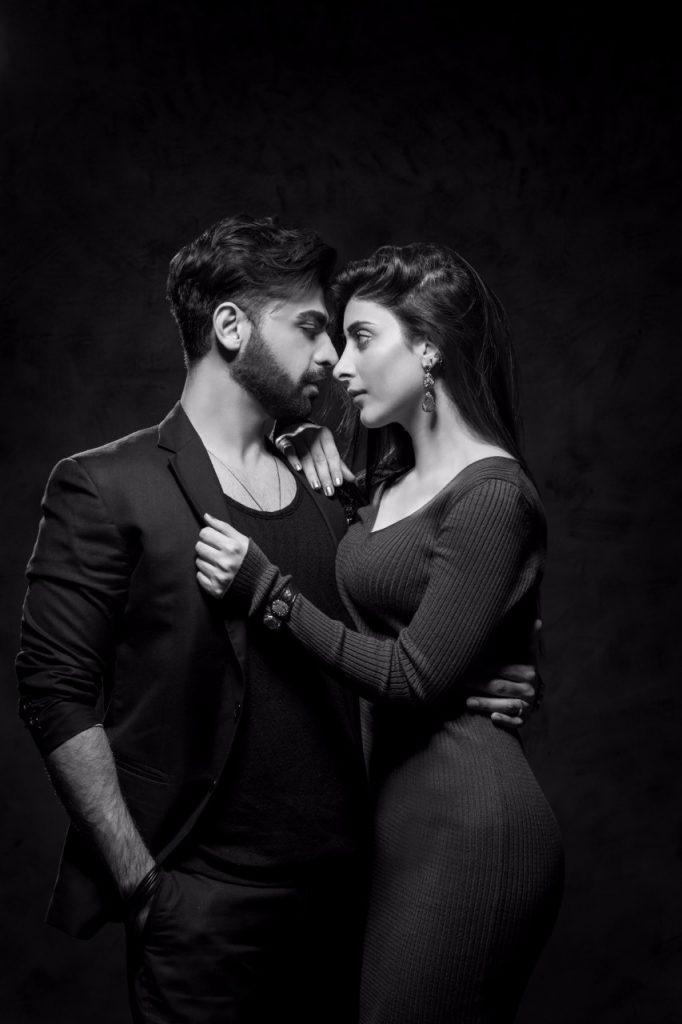 Nida Yasir and Yasir Nawaz
Yasir Nawaz is not only a good actor but he has established himself as an ace director over the years. Nida Yasir was also famous when she was an actor but after she ventured into hosting, she became a household name. This is the reason why Nida Yasir happens to be one of those very few hosts who have stayed consistent in hosting a morning show for a leading channel like ARY Digital for almost a decade. Nida Yasir and Yasir Nawaz are often seen together on Nida's morning show Good Morning Pakistan and their understated chemistry as a couple is what sets them apart.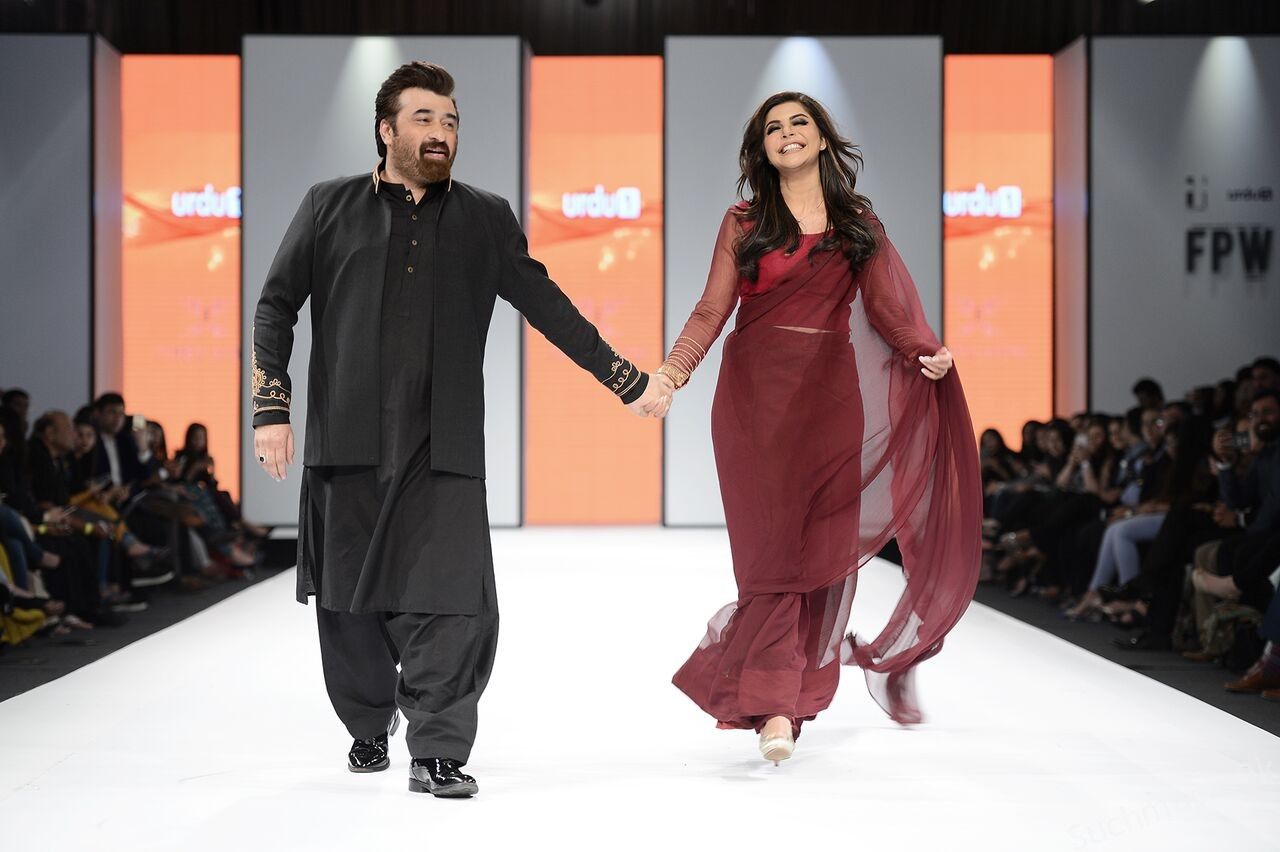 Sarwat Gillani and Fahad Mirza
They form another power couple of Pakistani showbiz industry. Sarwat Gillani, a VJ, host, model and actor is well-known for the variety of work that she has done over the years. Sarwat Gillani is well and truly loved celebrity of Pakistani industry. Everyone knew Fahad Mirza for being an actor who appeared in few and selective projects but after his appearances in different TV shows, he let everyone know that he was one of the most famous cosmetic surgeons of Pakistan. Sarwat Gillani and Fahad Mirza do make an effort to keep appearing on different shows because that way they stay connected with their fans and this is the reason why their shows are always well-loved and well-received. It is always nice to see them together and speaking so highly of each other.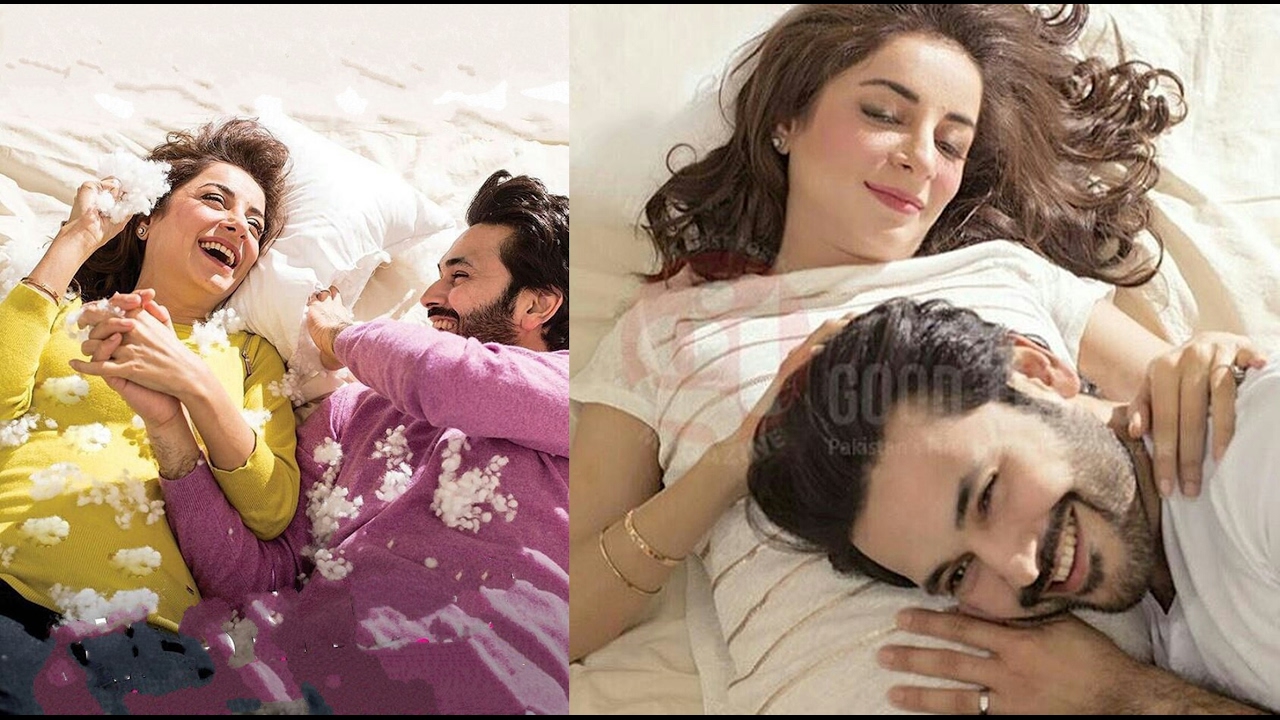 Aiman Khan and Muneeb Butt
Aiman Khan started off as a child artist but over the years, she not only groomed herself but refined her acting skills as well. This is the reason why Aiman Khan became a household name at such a young age because she was a part of such projects which resonated well with the audience and she was a face of the real-life situations that women faced. Aiman Khan earned a name for herself alongside her twin sister Minal Khan. Muneeb Butt started off as a TV commercial model but then ventured into acting. Muneeb Butt had to work hard in order to prove his mettle and he got their slowly and steadily. Aiman and Muneeb were seen together and they never denied being in a relationship but when they made the news of their engagement and future marriage public, they received a lot of love because they became everyone's favorite couple in no time. The young and cute couple of Muneeb Butt and Aiman Khan is definitely a power couple of Pakistani drama industry that is loved by millions of fans.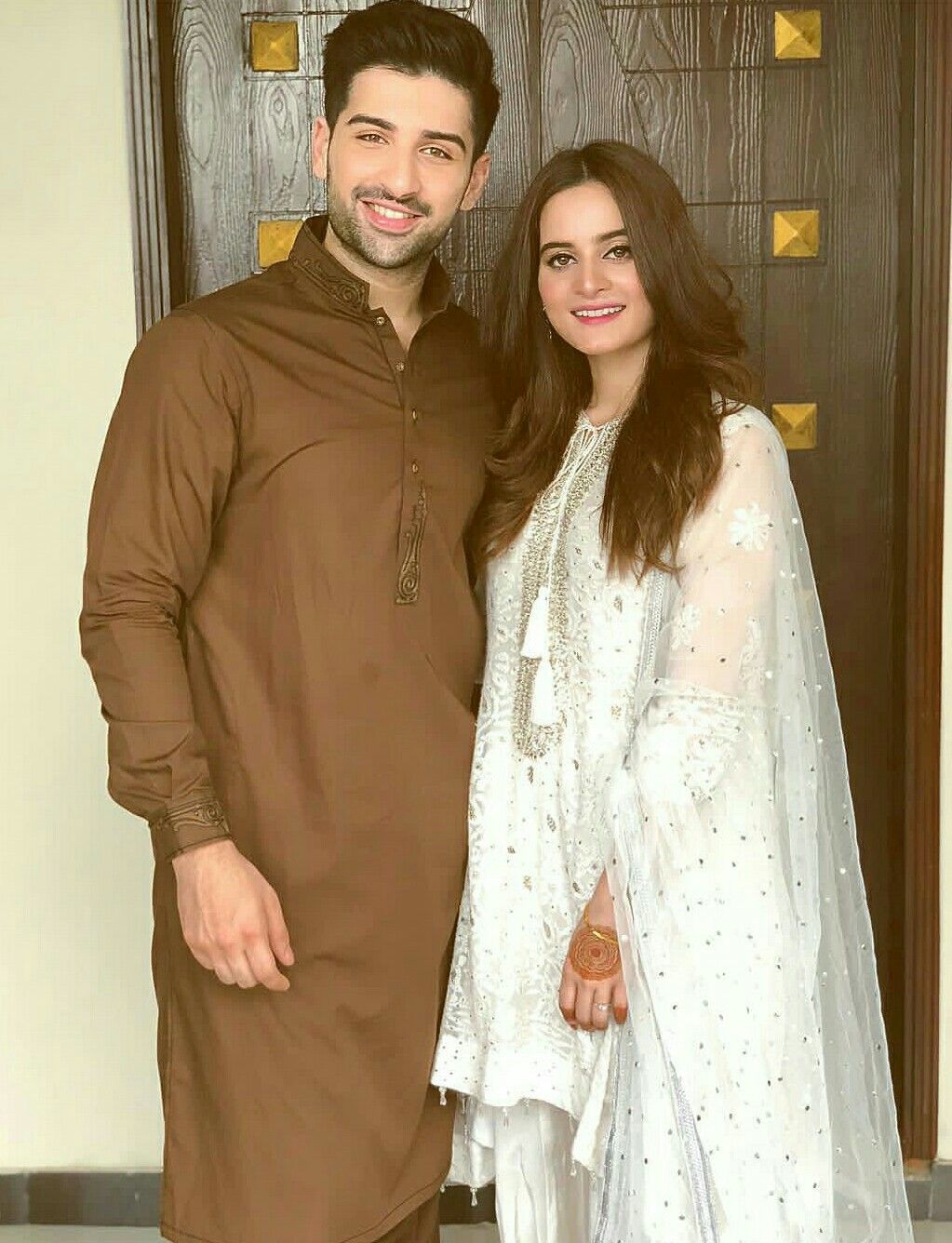 Hira and Mani
Mani started off an RJ and VJ, then he explored a lot of different domains and only attained success because the kind of work Mani did was different and set him apart. Mani made a name for himself at a very young age and because he was mature and stable enough, he got married at a comparatively young age too. Mani's wife Hira did not belong to the media or showbiz industry but Mani made sure to make Hira a part of his identity. Mani and Hira started getting noticed more as a couple when they started hosting a show together and slowly and steadily, that paved a way for them to become a power couple that we see now. Hira has become one of the leading actresses of Pakistan due to her talent and amazing acting skills and it surely is a success story of a regular couple unlocking the achievement of being a power couple.